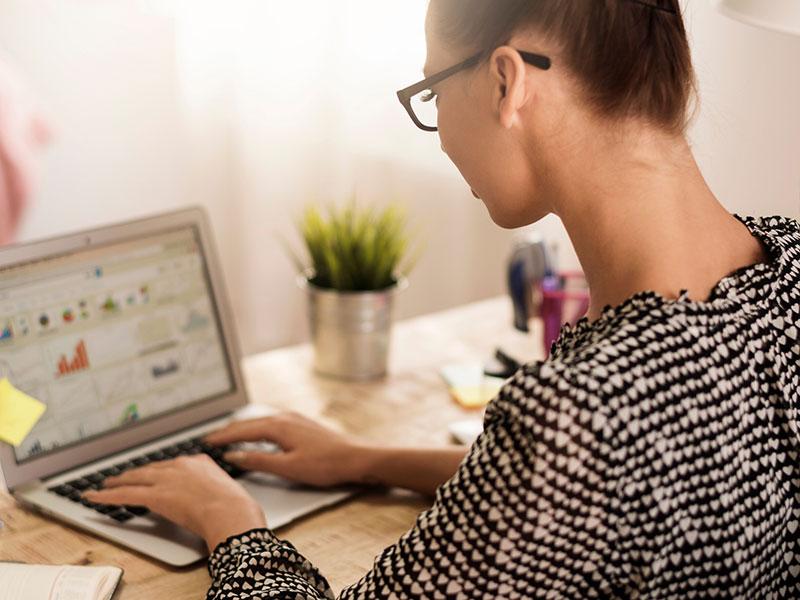 Benefits of Contract Work
Here at SteppingStones Recruitment, one of the major ways we assist candidates and employers alike is through contract or temporary work and opportunities. These types of roles can be beneficial to both parties involved!
SteppingStones has over 15 years' experience in supporting our clients with temporary staff and providing temporary opportunities to candidates. Below outlines the benefits a temporary solution can bring to your business and how temporary roles can propel your career forward.
With unprecedented times across the globe and an unpredictable period for most businesses and people alike, it is more important than ever to have a dynamic and scalable work force and to be flexible about what you're looking for in a career.
Below are just some of the reason contract work can benefit your professional career or your company;
Employee Benefits
Gain experience – Whether you are new to the job market or looking for a change, contract work can act as a great way to gain experience within numerous types of roles and companies. Giving you the opportunity to figure out what you'd really like to do and gain some valuable experience along the way!
Foot in the door – Contract work can act as a great foot in the door with the reputable company of your dreams. Once you're in, use every day to prove yourself and show how valuable you are to the organization. This will hopefully pave the way for a permanent role and stability that most employees require. Treat the contract as a long-term interview!
Opportunity to change careers – Sometimes, after holding a career in one capacity or industry, people look for a change. This might be risky but changing careers can be challenging. Contract work can offer the opportunity to gain some experience and get your foot in the door within the company, role and new industry you'd like to try!
"Try before you buy" – This benefit goes both ways (Benefit for both the employee and employer). With contract roles, you as the employee, have the opportunity to try the company and the role out without making a long-term commitment.
Meet new people – Joining companies and teams on a temporary basis is a great way to meet new people and make long lasting professional connections that could aid your career in the future.
Paid for Overtime – One of the biggest benefits of contract work is that you get paid for every hour you work. This means that any overtime worked is paid!
These are just some of the key benefits of temporary or contract work for you as the employee.
Employer Benefits
As an employer, what can our dynamic, experienced and flexible workforce do for your business?
There has long been confusion, uncertainty and sometimes misinformation about the process, and benefits of hiring temporary members of staff to your team.
Time to hire – It goes without saying that a solution that can bring time saved to your hiring process and onboarding will be a benefit to your business and team. When recruiting for temporary support staff, you can often compress the hiring process, and even bring someone in on a 'working interview', allowing you to see them in action and assess the team fit. Temporary support staff will normally be available to start a role immediately or at short notice, allowing you to get someone in seat asap – adding value to your organization without waiting for a lengthy notice period.
Flexibility – Temporary support staff are often hired in uncertain times, where future hiring needs and team structure are unknown. Hiring temporary staff allows you to move people in and out of the business, flexing teams up and down, without the commitment of hiring someone on a permanent basis.
Onboarding, Payroll, and Extra Admin – When hiring a temporary staff member, they will be hired by SteppingStones and contract out to your organization for an all-inclusive hourly rate, meaning that you will not need to onboard this staff member to your payroll, health insurance or pension provider, also taking advantage of the agency covering costs for sick days and public holiday pay.
Temporary to permanent solutions – At times, due to unforeseen circumstances you may need someone in as soon as possible, but the need for the member of staff may be permanent – a temporary to permanent solution can allow you to take someone on at short notice, see their skills and personality in action, and then transition them on to a permanent contract.
Covering a notice period – There can be occasions, you may have an offer pending for a permanent member of staff, who is on a long notice period, meaning the seat in your organization will remain empty until the person joins. Hiring a temporary member of staff can help cover that period of time, keeping workload covered, and enabling the permanent staff member to join the team with a handover, and a positive hiring and onboarding experience.
Covering projects and increased workload – There can often be times in the business where workload can peak, or one-off projects may be on the agenda. This can be impossible to absorb within your current team and you may need additional staff on a short term basis. This can be an excellent time to engage with SteppingStones on a temporary staffing solution, so you can scale up the size of your team to ensure additional work is covered without impacting your existing team or business as usual.
Every business and situation are different, and SteppingStones are committed to partnering with you to find a solution that fits your specific needs. If you're an employer looking for staff or a candidate looking for a fresh new start or immediate employment, we're here to help and answer any questions you may have.
Our Temporary team consists of two skilled recruiters who have 10+ years of combined recruitment experience. Get in touch today!