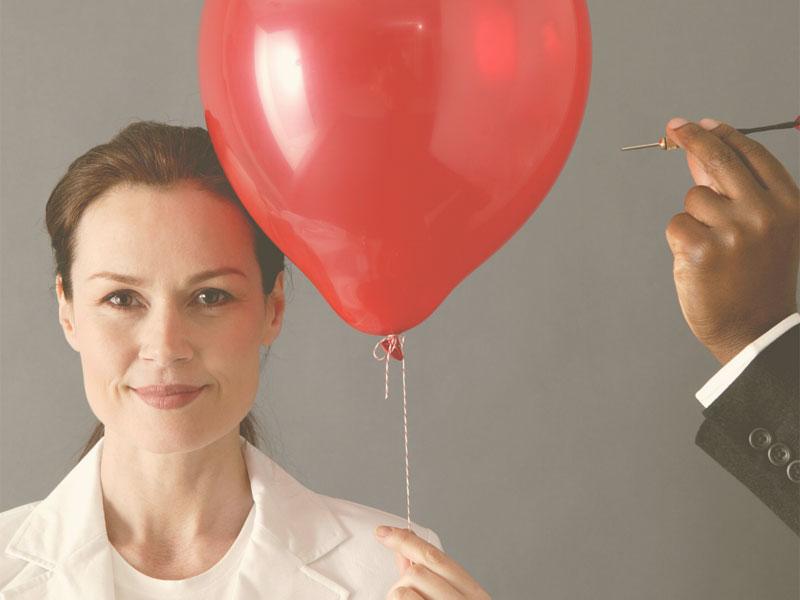 Busting the Recruitment Myths
My introduction into the world of recruitment has been a real eye opener. Having come from a self-employed profession at the Bar in the UK, I had never had any real exposure to recruitment before moving to Cayman and so will confess that my assumptions included all the usual stereotypes –  pushy, unethical, ruthless… the list goes on. My first foray into the industry was in fact when I arrived in Cayman and approached SteppingStones as a regular candidate, looking for a legal job. Being somewhat pessimistic about the whole experience, it was a pleasant surprise to discover that, like most things, recruitment seems to be done a little differently here in Cayman.
My experience as a candidate was great but short-lived and, a few weeks later, I embarked upon my new career as a legal recruiter. I immediately had a good feeling about SteppingStones, but I'll admit I remained a little sceptical about the job and wasn't really sure what to expect. I had come from a profession with a strict ethical code and I was eager to see how that applied in the world of recruitment. As I got to grips with new skills, rules, clients, systems, policies and procedures it quickly became clear that in fact ethics and values were going to be at the core of how SteppingStones operates.
Far from being a ruthless bunch of chancers, we are a small team of friendly, approachable people who are genuinely committed to doing right by our candidates and to hopefully finding them a job best suited to their skills, personality and career aspirations. From my perspective, recruitment doesn't deserve the reputation it is so readily tarnished with and so, whilst I can't speak for the whole profession, I thought it would be helpful to set out some common myths, and my observations on the reality at SteppingStones.
 A recruiter just wants to send my CV everywhere
There is a common misconception that, as recruiters, we just want to send your CV to as many places as possible in the hope that something sticks. At SteppingStones, that is certainly not the case and we work hard to add value to the process and to genuinely assist with your job search. We take time to meet with you (if possible) or speak to you at length in order to find out what you are really looking for in a job, what roles you have liked or disliked in the past, the sorts of organizations, team structures or cultures you would be suited to and then to make suggestions on jobs to apply for or companies to approach based on our detailed knowledge of the market.
I will be pushed into applying for roles I don't want
We will encourage you to be open-minded in your job search and to consider roles or organizations that we genuinely believe would be a good fit, but there is absolutely no pressure and no expectations. We base our suggestions on our direct knowledge of the particular company and use our experience working with similar candidates to present opportunities that we believe would suit your skills and experience. We often encourage people to think outside of the box and will do our best to enable you to make an informed decision, but it is ultimately completely up to you!
There's nothing a recruiter can tell me about a company that I can't find out online
There is a lot we can tell you about our clients because we take time to get to know them properly. It's important for us to understand their culture, team structure and the sorts of people they look for, so that we can present the best candidates. In many cases we have been working with the company for years; we have seen people come and go and we know what works and what doesn't and, ultimately, where people are happy. Where we have placed candidates into organizations in the past, we ensure we keep in touch with them to find out how they are getting on and use that insight to better inform future candidates. We meet with or speak to our clients on a regular basis and in many cases have visited their offices. We pride ourselves on providing an excellent service to our clients which, in turn, means we are able to give you as much information as possible about a company before you apply or interview with them. We don't profess to know everything, but where we don't have the answers we will use our best endeavors to find out.
I worry that my CV will be sent out to everyone
We will not send your CV anywhere without your express permission. Ever. Not only is it a huge breach of trust, but it undermines the whole process and negates what is intended to be a tailored and consultative approach to your job search.
I will only be told what I want to hear and won't be kept in the loop
As much as we would like to, we cannot help everyone and a big part of this job is having to deliver bad news, whether it be to tell someone that their CV is not suitable for the job in question, or that they haven't performed in interview, or even that it will be virtually impossible to find work here in Cayman with their background and experience. These are not pleasant conversations, but we are always honest and realistic and do our best to provide constructive feedback where possible.
Sometimes, no matter how much we try to follow up with a client, they just won't provide feedback or update us regarding the status of an application. This is not through lack of trying on our part and we fully understand how frustrating and nerve-wracking it can be waiting and we will always do our best to keep you updated.
If you have any questions about our service and how we can help, then please do not hesitate to get in touch with any member of the team and we'd be delighted to have a chat with you.