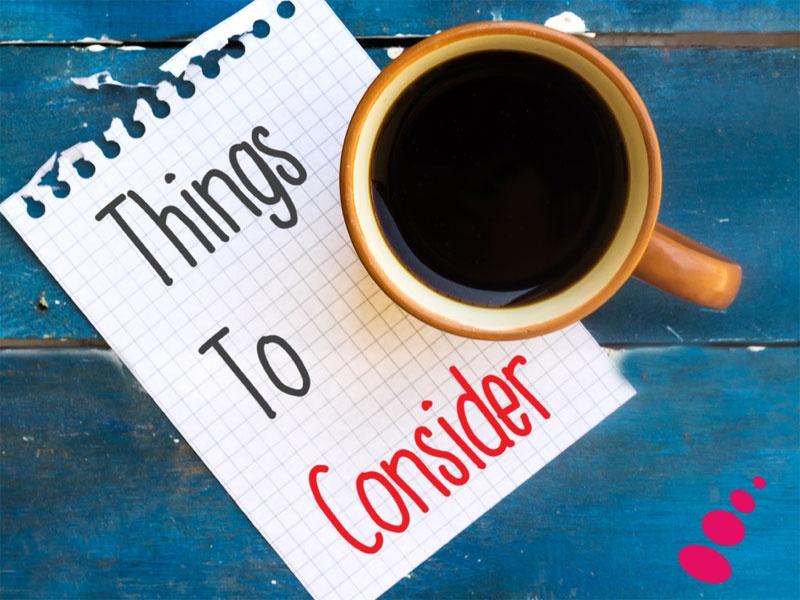 Recruiting in the Cayman Islands: The importance of choosing the right Recruiter as a candidate
It is no secret that the Cayman Islands has a thriving financial industry, a rapidly growing digital economy and consistent growth in multiple sectors which has had a substantial impact on the recruitment market on-island. Good news for us Recruiters, right?
With the ever-growing need for top talent in Cayman, which has resulted in one of the most candidate-led markets we have ever seen, the importance of working with the right Recruiter as a candidate, has never been clearer.
For all of it's perks, there is one downside if you're already working in Cayman and you are exploring new opportunities– it is a small place! The natural anxiety you have whether you're actively or tentatively looking for a new opportunity affects everyone however it is extra important to be as discreet as possible, due to how well-connected Cayman is.
So, how can you ensure that everything remains confidential? You choose the right Recruiter.
Obviously, it can be difficult to know if you are choosing the right Recruiter when you have never spoken to them before, however there are a few things to keep in mind or look out for:
Reputation – Not just the reputation of the Recruiter but the reputation of the agency they are working for as well. Ask around, do your research and look at candidate testimonials on the company website. Another good way of looking into a Recruiters reputation is checking out their recommendations on LinkedIn. You can see mine here…
Recruiters Specialty – If you are looking for a role within a specific industry, it makes sense to use a specialist Recruiter with excellent market knowledge who can offer more than just general advice.
Experience – More experience doesn't necessarily equate to a better Recruiter, however it is important that you feel your Recruiter has enough experience and industry knowledge to reassure you that you're in capable hands.
How do you know if you have chosen the right Recruiter? Well, time will tell however there are a few signs…
Did they get to know you? It is equally important for Recruiters to find out as much about their candidate's personality as well as what they are looking for in their next role. Good Recruiters can match their candidates to specific opportunities based on team-fit/cultural environment etc. in addition to their suitability based on skill set/experience.
How good is the communication after your initial conversation? For some candidates, there will be several available opportunities from the outset but for others, there may be none. Regardless, the level of communication should be relatively similar. If Recruiters are not actively working with you on a specific opportunity, they should keep in touch to provide updates on the market etc.
Did they listen to you? We touched on how key confidentiality is in the Cayman market, so it is important that your application is only sent for roles where you have given the Recruiter the go-ahead to represent you.
Transparency is key. Be honest with your Recruiter, tell them where you have applied or if you are already being represented by another Recruiter for a specific role. This mitigates any risk of duplication and it will give you the best opportunity to secure a new role without any complications.
Conclusion – Looking for a new role can be a daunting experience and it can seem like a mammoth task. However, the reality is that in this candidate-led market and dependent on your experience, it can be a very straight-forward and rewarding process. Working with a competent Recruiter will only enhance the potential of you securing your dream job however (as stated) it is very important to make sure that you are partnering with the right person and the right agency.
SteppingStones is an award-winning professional services organisation headquartered in the Cayman Islands specialising in permanent and temporary placement opportunities.
Established in 2005, SteppingStones has achieved Investor in People Gold, Investor in People Platinum and has been named as a World's Top Employer building a solid reputation as a respected, genuine, and valued service provider in the Cayman Islands.
We have a wonderful team of Recruiters with an exceptional reputation who would be more than happy to hear from you if you are looking to explore new opportunities.
For more information, please reach out to Ben Bailey – ben@steppingstonesrecruitment.com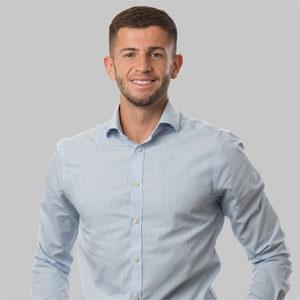 Ben has extensive years' of global recruitment experience with the majority of those years focused on roles in the Cayman Islands. Ben is the go-to Tech Recruiter in Cayman and successfully launched SteppingStones Tech in 2022, providing a tailored service to clients and candidates on-island.