Accounts Assistant - Economic Substance Reporting
Description
SteppingStones has partnered with a leading global financial services company in Cayman to help source experienced accounting professionals. The role is an interesting and new position where the firm will be providing it's clients with assistance in ensuring their accounts satisfy the economic substance requirements.
The day to day duties in the role will vary though will be in line with high-level bookkeeping. There will also be an advisory capacity in the role and regular client interaction is expected
There will also be the requirements to assist with internal accounting and experienced with Accounts Payable / Receivable, Bank Reconciliations and Invoice processing.
It is a great and varied role with a firm that prides itself on its positive internal culture.
Requirements:
A minimum of 5 years Accounting experience
Internal Accounting experience within the Financial Industry is advantageous
Working knowledge of Accounts Payable / Receivable, Reconciliations and general bookkeeping duties Excellent attention to detail
Excellent communication skills and comfort dealing directly with clients
Back to job portal
Back to job portal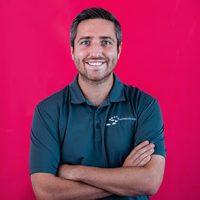 Alistair Mills
Senior Recruiter