Associate Director - Compliance
Description
On behalf of our client a globally recognized financial services organisation we are actively seeking an Associate Director to work in their Cashel Office whilst providing assistance to their Cayman based team.
Duties;
Review the regulatory implications of various matters and make recommendations.
Work with clients to ensure that appropriate regulatory processes and controls are established and documented within the areas of responsibility.
Take on appointments as AML Compliance Officer, MLRO and/or Deputy MLRO as required.
Assist in the supervision and monitoring of certain employees who act as AML Compliance Officer, MLRO and/or Deputy MLRO (with respect to performance of those roles).
Work closely, as required, with external solicitors in the Cayman Islands under the supervision of the MDI.
Manage responses to Compliance Services related questionnaires, while ensuring that the responses comply with internal and external data security protocols.
Provide expert advice and assist in transformation projects and in the implementation of best practices.
Coordinate with internal Compliance Department and manage project tasks as appropriate as directed by the MDI.
Oversee the client compliance review and monitoring activities
Monitor the Money Laundering Reporting functions for each client.
Oversee the testing of client internal controls regarding AML/CFT compliance with a focus on the delegated services providers.
Prepare compliance reports including key findings and recommendations and present to the relevant Board of Directors.
Conduct periodic risk assessments and response plans.
Develop, organize, and/or deliver consistent compliance related training.
What you will have:
An internationally recognized professional qualification
Minimum of 7- 10 years relevant experience in compliance, financial risk or consulting roles in the financial sector.
Required knowledge of European AML regulatory framework.
Knowledge of the Cayman Islands AML regulatory framework desirable.
Excellent interpersonal and communication skills, both written and verbal.
Strong leadership skills.
Prior regulatory or fund administration or audit experience would be an asset.
Flexible working hours, the candidate will be required to work approx 1pm to 9.30pm at least 3 days per week.
Back to job portal
Back to job portal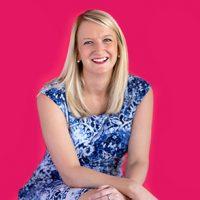 Rosie Dunsford
Recruitment Manager