Book Keeper
Description
On behalf our of client we are seeking a Book Keeper to join our clients Jersey based team.
Responsibilities include:
Updating and maintaining book keeping ledgers from source documents for clients.
Reconciling client bank accounts, in house accounting systems and inter client loan balances.
Controlling and maintaining client expense, accruals, prepayments and fixed asset schedules.
Preparing audit related breakdowns and deal with external audit queries.
Assisting in the preparation of Trial Balances, General Ledgers & Basic Mgmt. accounts.
Assisting in the preparation of basic Financial Statements and other ad-hoc financial reports.
Ensuring compliance with all applicable laws, regulations and internal policies and procedures including those relating to professional conduct, quality and ethical standards.
Liaising with property managers, custodians, and banks to obtain / provide client information
Maintaining the highest standard of client confidentiality and security of client affairs at all times.
Ensuring the prompt completion of timesheets.
The successful candidate will also pro-actively take on and support additional responsibilities and tasks as required by the manager and clients.
Back to job portal
Back to job portal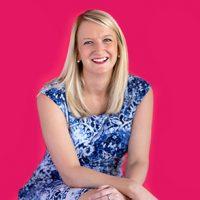 Rosie Dunsford
Recruitment Manager