Compliance Analyst
Description
On behalf of our Cayman Islands based client, we are actively seeking applications for the role of Compliance Analyst. As Compliance Analyst you will be the main contact for clients in addition to managing a diverse portfolio
Responsibilities;
• Maintaining AML/CTF logs and records
• Responsible for FATCA/CRS reporting
• Obtaining approvals by revising forms and rates.
• Preparing reports by collecting, analyzing, and summarizing information.
• Maintaining rapport with regulatory personnel by arranging continuing contacts; resolving concerns.
Requierements;
• Degree in a Business-related field
• Professional Qualification (CAMS etc. )
• 3+ years' experience in a compliance role
• Excellent Communicator, both verbal and written
• Working knowledge of BVI AML regulations
• Must be an organized individual with the ability to work to deadlines
If you would like more information on the above role, get in contact today. All applications are highly confidential.
Back to job portal
Back to job portal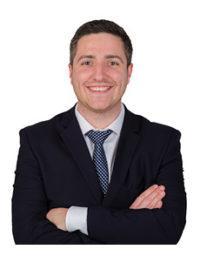 Alistair Mills
Senior Recruiter