Corporate Administrator, Hedge Funds - 6 month FTC
Description
SteppingStones is working with a leading global financial services organization to assist them in sourcing an experienced Corporate Administration.
With almost a trillion dollars of AUM, this organization is a true heavyweight in the financial services industry and they have a major presence in Cayman. In this role you will work on an impressive client portfolio and be responsible for providing board support and registered offices services.
In addition to the above, the successful candidate will also assist with incorporation documents, company resolutions, corporate certificates and regulatory filings.
This is initially a 6 month contract.
Requirements:
2+ years of corporate administration experience – with prior working experience with Hedge Fund Clients
Prior experience with Cayman Islands' registry filings
CIMA Filing experience is highly advantageous
Back to job portal
Back to job portal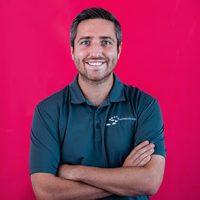 Alistair Mills
Senior Recruiter