Director & Appointment Taker - Insolvency
Description
SteppingStones is working alongside a leading global organization in the Insolvency & Restructuring space to assist them in sourcing a Director for their Cayman Islands office.
This role is a critical position within the organization and as an appointment taker, you will manage a portfolio of major global engagements. The organization has won a number of high profile cases recently and is looking for a highly experienced professional who can successfully take projects from start to finish.
It's fantastic organization and one with an excellent reputation here in Cayman. There is a high-performance culture within the team and they have impressive growth plans on island.
Requirements:
A professional designation such as the JIEB, ACA, ACCA, CPA etc
An extensive background in cross border insolvency projects
Excellent leadership skills
Back to job portal
Back to job portal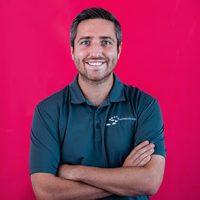 Alistair Mills
Senior Recruiter