Insolvency Senior Accountant / Assistant Manager
Description
SteppingStones is working alongside one of the worlds leading Insolvency & Restructuring specialists to source a Senior Accountant / Assistant Manager for their Cayman office.
This firm has over 30 years of experience globally and their Cayman office is going from strength to strength. They have had some huge client wins in recent times and 2020 is on course to be a very successful year for the firm.
The office in Cayman covers multiple areas and delivers a full service offering for alternative investments, institutional investors, hedge fund and private equity firms. You will enjoy global travel in this role and work on fascinating global engagements.
Requirements
A professional accounting designation
3+ years of experience in insolvency and / or offshore financial services audit
Exceptional written and oral presentation skills
Back to job portal
Back to job portal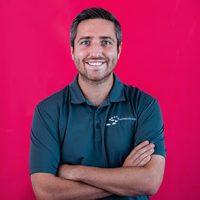 Alistair Mills
Senior Recruiter