Insolvency Senior Consultant / Assistant Manager
Description
SteppingStones is working alongside one of the industry leading firms in the Insolvency & Restructuring space to assist them in sourcing an Assistant Manager / Senior Consultant for their Cayman office.
This role will play an integral part in the Cayman office and the successful candidate will work on a number of high-profile, cross border engagements. You will enjoy on the job training and work with a highly impressive team.
The firm has a great reputation in the industry and here in Cayman as well. Not to be missed!
Requirements:
3+ years of Insolvency or Audit experience (if the latter, the experience must be within the funds industry)
A professional designation such as the JIEB, ACA, ACCA, CPA etc
Back to job portal
Back to job portal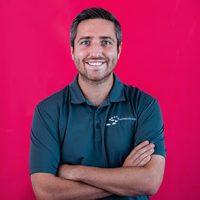 Alistair Mills
Senior Recruiter