Insolvency Senior Consultant (Audit Experience required)
Description
SteppingStones is working on a rare Senior Consultant opportunity for on-island Audit professionals with a leading Insolvency & Restructuring firm.
The firm will provide full training and development in the role and the successful candidate will work closely with the senior team. The scope of work is fascinating and this firm is one of the global leaders in this field.
The business has a strong presence on-island and is looking to grow their Cayman office in the coming months.
Requirements:
Insolvency and / or External Audit experience gained in the Cayman Islands
Experience working with Funds clients is preferred – a mixed portfolio prior to moving to Cayman is seen as advantageous
A keen and genuine motivation to build a career in the insolvency & restructuring space
Excellent written and oral communication skills
Ability to work well in a fast-paced environment
Back to job portal
Back to job portal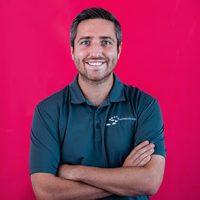 Alistair Mills
Senior Recruiter