Litigation/Dispute Resolution Associate
Description
SteppingStones work with many of the Cayman Islands' top law firms and are seeking exceptional lawyers with extensive litigation experience to join the Island's prestigious and dynamic legal sector.

These positions offer exposure to a varied and impressive caseload with opportunities to work on complex, high-value and often high-profile cases across a number of jurisdictions.

If you have the following qualifications and are looking to take the next step in your career, please contact our Legal Recruiter to find out more:
Qualified in a Commonwealth jurisdiction (solicitor or barrister)
At least 3 years' PQE (this is an essential work permit requirement and there is no discretion)
Extensive experience in civil and commercial litigation
Ability to manage a complex and demanding caseload
Experience in offshore/cross-border litigation is an asset
Strong academic qualifications
Excellent drafting and communication skills
Working in the Cayman Islands offers unparalleled opportunities for career progression and development in its ever-evolving legal market. Those who seek a challenge will thrive here and can expect to be rewarded with a competitive tax-free salary package and a truly fantastic lifestyle!
Back to job portal
Back to job portal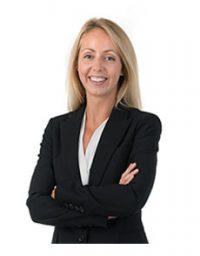 Charlotte Morrish
Legal Recruiter