Senior Business Systems Analyst
Description
We are working on behalf of our client, a Global organisation to recruit a Business Systems Analyst in to their team. Their IT team is at the heart of their business, and is driving change across all of our legal service lines and business services disciplines. This is a role for someone who wants to be part of a professional services firm that's looking forward to a digital future with enthusiasm, and which wants to be ahead of the curve, not playing catch-up.
Key Responsibilities
Our analysts tackle big projects, work with our senior teams and have a voice in how we move forward – this is a role for someone who is ready to step up. Key responsibilities include: To learn and support the business applications – including:
Undertake investigative troubleshooting and provide solutions for changes and requests for information
Liaise with suppliers including support desks and account management teams
Perform and manage testing of solutions provided or developed
Collaboration with Business Systems Team members and other IT Teams
Engagement with business users
Deploying of solutions in the LAB environment and managing the release of solutions into the Production environment
Documentation and recording of all of the above
Managing the IT components of the business applications (Including: stability, performance, backups, monitoring)
Active role in the full life-cycle of larger IT projects – including:
Analysis of requirements
Supplier engagement and management
Project management
Delivery on internal solutions
Management of externally provided solution
Testing
Deployment of solutions into pre-production and production environments
Leading the IT work-streams where appropriate
Documentation and recording of all the above
Assistance in conversion, implementation and maintenance of new & existing applications.
Skills, Knowledge & Expertise
If you're ready to make a difference and get involved with industry leading technology then read on. We want to speak to people who have a successful history of comprehensive Application Software support, together with leading on IT Projects. You'll need to know everything about SQL and SSRS, and ideally be comfortable with applications for Legal and Company Administration domain (eg. Viewpoint, Interaction, iManage, Elite, Adherant Expert). Document Management and Workflow solutions experience would help, as would Microsoft and open technologies – IIS, Sharepoint, .NET, XML, XSLT, HTML, SSIS. If this sounds like you, then apply now.
Back to job portal
Back to job portal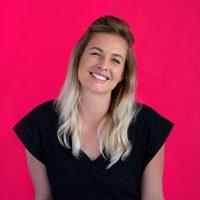 Rhiannon Woodrow
Senior Recruiter