Trainee Supply Chain Consultant
Description
SteppingStones is delighted to be working alongside a leading global firm here in the Caribbean to source an eager and dedicated young professional for a Trainee Supply Chain role.
The role will involve a wide scope of work including assessing supplier quality, process improvement and purchase order support. You will liaise directly with the firms 3rd party suppliers and play an integral part in the day to day operations of the firm. You will be supported heavily internally and have a performance plan set out to ensure your career is fast-tracked with the firm.
This business has seen unprecedented growth and it's a truly exciting time to join the firm They are dedicated to providing career growth and this role has the chance to really develop.
Requirements:
A University Degree in a related field
Excellent communication skills
Exceptional attention to detail
An previous logistic or supply chain experience is a distinct advantage
Back to job portal
Back to job portal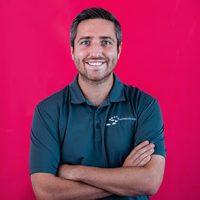 Alistair Mills
Senior Recruiter