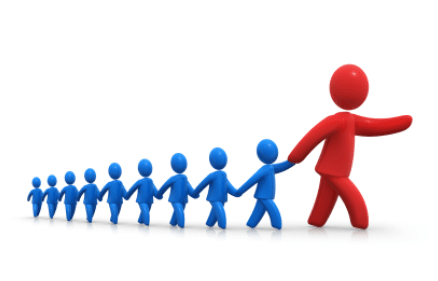 4 Ways to Be a Great Leader (When You're Not The Boss)
Leadership is not about a title or a designation. It does not matter what your position is on the organizational chart whether it being Director or Receptionist, you have the ability as an individual to be the best leader that you can be. For your family, colleagues, and even yourself!
Fulfilling the role of a leader showcases your inspiring courage and passion for others. You can be a leader anywhere that you are, especially in a sophisticated work environment or in the comfort of your home.
1. Strive for intelligence.
Intelligence is the new style to wear everywhere that you go. No matter the location, individuals tend to be more drawn to the intelligent.
This does not include the individuals who say that they are smart or want others to think that they are always aware of what they are talking about primarily because of their job title.
And after that "smart" individual is finished, the real intelligence comes forth and they will begin to command and control the room.
2. Have no fear.
One of things about being a leader is that you have to step out of your comfort zone and do challenging things.
You need to become the person who others will look at, from how you plan your actions when you may need to advance by making a push into the unknown.
Individuals will often watch others that are fearless and willing to look foolish and fail.
3. Have that "Fire".
No matter what it is you do, do it with passion. Persons who don't have passion nor avidity will be like a needle in a haystack, hard to find and easily forgotten missed and forgotten.
Your opinion is valued. It is okay to get angry, emotional, or excited, because if you have a suggestion, keep it to yourself and do nothing about it then that's exactly what is going to happen. Nothing.
4. Be genuine and give.
It is always better to give than to receive. Therefore, give your appreciation to everyone especially to those who aren't expecting it.
Doing something as small and simple as this will make the ability that you have to impact and influence others very great, in comparison to someone that has a high title like a Director.
Earned leadership is far greater than inherited leadership.
After reading these four brilliant tips, if you've decided that you want to be a leader, you now have the right tools to do so.