At SteppingStones, we have a long-standing commitment to supporting the Cayman Islands community and are committed to helping build a better future for Caymanians and Residents through charitable donations, sponsorships, and volunteerism.
Our approach to community support has three Pillars.
Environment
SteppingStones focuses on environmental areas of concern within the local community and universally such as conservation and climate change.
Health
SteppingStones believes that a healthy community is a happier and more prosperous community and for this reason SteppingStones will support initiatives that help improve the Mental and Physical Health of those in the Cayman Islands Community.
Education
SteppingStones believes that education is the key to prosperity. It is for this reason we seek to open doors of opportunity for young people. The projects we support contribute to the alleviation of poverty through opportunities for success, a positive attitude and hope for a better future.
At SteppingStones we believe these are the fundamental building blocks for the development of communities and are issues of local and universal concern around the world. It is for this reason we choose to focus on these areas and believe by doing so we are channeling our efforts to best affect.
The Pillars for Community Support serve as a foundation for all charitable donation and sponsorship support provided by Steppingstones. Only initiatives that support the Pillars will be considered for support.
If your organization is interested in becoming a SteppingStones Community Partner please fill out the Community Partner Request Form below and send to rosie@steppingstonesrecruitment.com by Friday, October 27, 2023. Shortlisted charities will be invited to present to the SteppingStones team the week of November 6, 2023.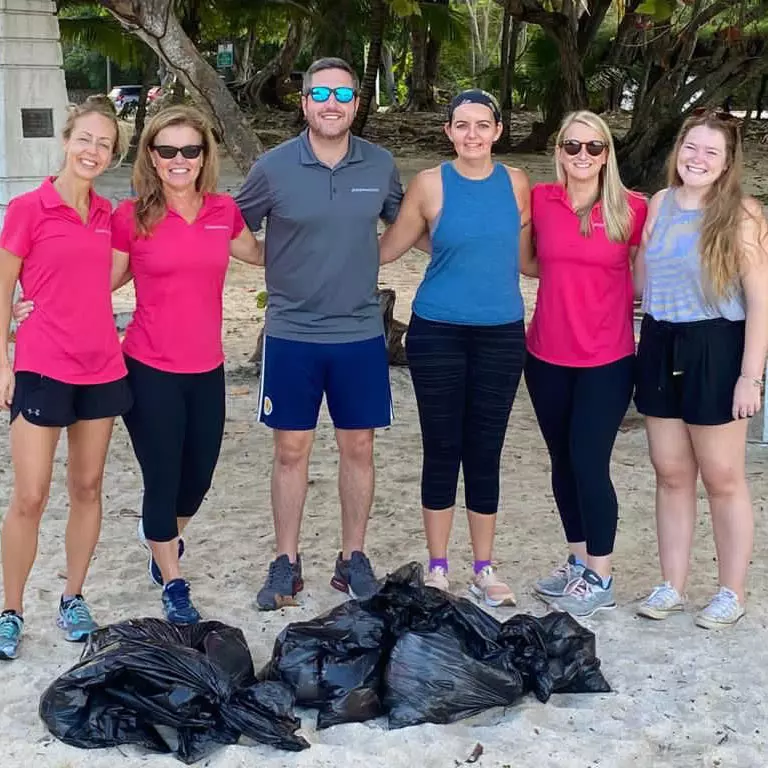 Volunteering
SteppingStones have a long history of encouraging our employees to volunteer their time and expertise to a range of different causes. All SteppingStones staff are given 1-2 hours per week to be involved in their charity of choice as well as Boards & Committees. As well as providing a benefit to the local community volunteering also brings great personal rewards – enabling people to build connections, develop new skills, and gain a fresh perspective.