At SteppingStones we are committed to staying ahead of the growing requirements for professional contract employees and latest employment opportunities, enabling us to provide consistent employment for our contract staff as well as fulfill the requirements of our clients for suitably qualified professionals.
Professional contract employees play a vital role in today's employment market. Alongside the need to recruit and develop a team of permanent employees, there are many occasions when contract staff may be required. Professional Contract Solutions provides companies with immediate access to suitably skilled and qualified staff as and when they need them.
With our strict screening policies and assessment process, including interviews, testing and extensive reference checks, SteppingStones Professional Contract Solutions ensures all our professional contract employees are a true representation and reflection of SteppingStones. We offer immediate employment contract solutions filling unexpected absences of leave, annual vacation, or maternity leave with little to no notice. Our immediately available candidates range from junior administrative support staff to qualified professionals and everything in between.
Why SteppingStones?
We consistently guarantee the highest caliber of professional contract employees through our rigorous screening and assessment of candidates.
We provide immediate professional contract solutions when you need them most, eliminating time and costs associated with recruiting staff directly.
Our professional contract employees require minimal training and supervision allowing permanent staff members to concentrate on their core job responsibilities.
Our commitment to providing a service that continually exceeds expectations. It's the SteppingStones guarantee.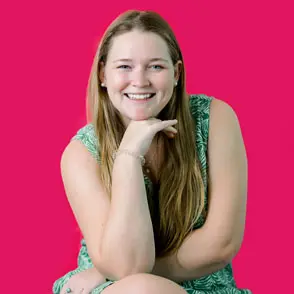 Recruiter
Luisa is a Caymanian who has spent the last ten years studying and working abroad in Canada and the UK before moving home to pursue a new career in recruiting. Luisa has a Bachelor of Arts in English Literature and Creative Writing and has recently completed a Master of Arts in Creative Writing and Publishing.
Don't believe us?
Believe them.
We would love to meet you