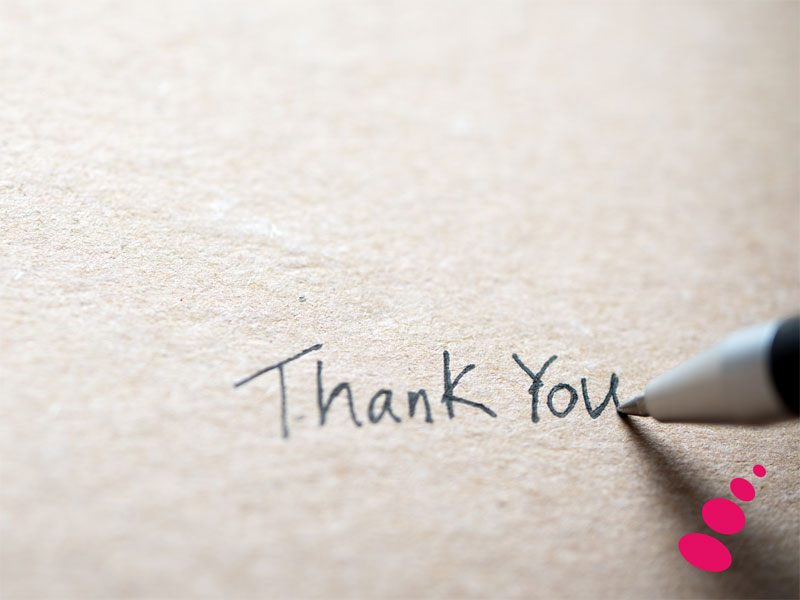 Blog of Thanks
To our friends, supporters, colleagues, candidates and clients,
Where do we even begin? I think it's fair to say none of us saw this year coming. We started 2020 full of hope for a new decade and blissfully unaware that life as we knew it was about to be turned on its head.
The global pandemic has taken us all on a path of twists and turns, ups and downs, heartache and sorrow.
As a thriving recruitment consultancy being told to work from home was instantly a shock to our system as although we had the flexibility to work remotely, the idea of doing it all day every day suddenly felt extremely daunting. We are a close-knit team and a huge support to each other in the office and the idea of not being together without it being a choice took some adjusting. Having said that our naïve minds thought we would be at home for a week or 2 and then all back together again, so we buckled down and carried on. Days turned into weeks and weeks turned into months. Zoom became the new normal and the reality of what the world was facing became more and more evident.
But clearly it wasn't just about us. At the core of what we do are hundreds of other individuals; individuals working through us on temporary assignments, individuals relying on us to find them new jobs, individuals in businesses looking to us for guidance on how on earth they can begin to onboard new employees in the midst of this crisis. We had to alter our mindsets and react to every new scenario and every change on a daily basis.
And here we are 9 months on from Covid 19 being declared a global pandemic. We are in a rare and exceptionally fortunate position in the Cayman Islands as following several months of lockdown, we managed to contain the virus and can now live a relatively normal existence, albeit one that is largely confined to staying on the island.
So what does the future hold? I think if 2020 has taught us anything it's that the future is entirely unpredictable! It has also taught us that we can be resilient, brave, bold, and vulnerable all at the same time. And most of all it has taught us to be grateful. We will end this year grateful for each other, and beyond grateful to every candidate who has chosen to work with us and every client who has remained loyal to us. We have appreciated your support more than ever this year, and we look forward to continuing to work in partnership with you in the years to come. Let's just hope they are a little less eventful than this one!
Happy New Year to everyone near and far – be safe, be happy and keep going. Better times are coming.
Love,
The SteppingStones Team xxx