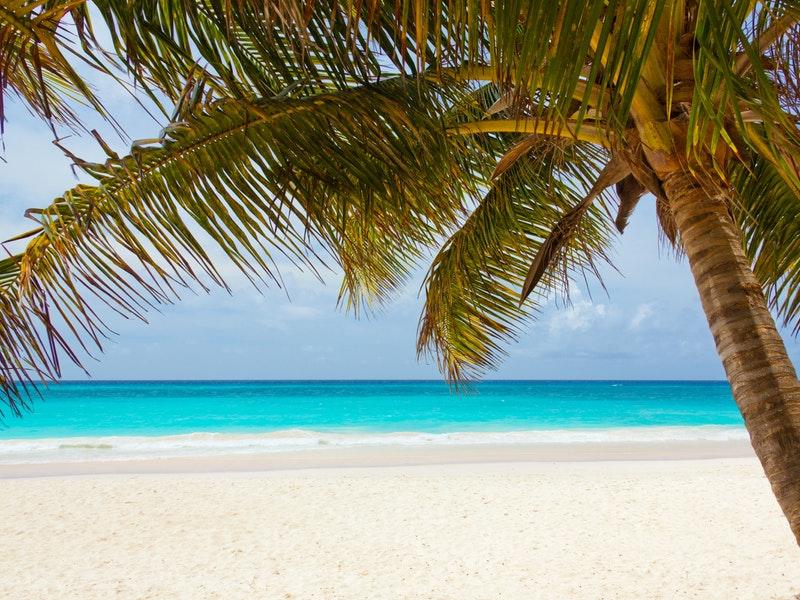 Recently Relocated to Grand Cayman? Here Are Some Things To Do In Your Spare Time
So you've found your dream job and have recently relocated to the Cayman Islands. The stress of relocating has finally escaped you and it's time to explore everything the beautiful island of Grand Cayman has to offer.
When candidates choose Grand Cayman as their home, they relocate for the endless legal and financial services opportunities, minimal commutes, fantastic weather, beautiful beaches and the tax neutrality of the island is often seen as an added bonus.
If you are new to the Cayman Islands or are looking for some new inspiration, here are some things to do in your spare time.
Boats & Beaches
Beaches and Boats are always a given from lazy days sunbathing to boat parties and BBQs don't be surprised if you find yourself on the beach at least once a week. Be prepared, your hatred for sand will soon be forgotten!
Beaches/Snorkeling
Beaches are selective and there is no doubt that Seven Mile Beach is one of Grand Cayman's most famous and most beautiful. However, there is just something about Spotts Beach that really makes it one of the best beaches to visit here in Cayman… the turtles!
Yes that's right – turtles. Spotts beach is famous for its turtles and there is truly something special when you snorkel with them in their own natural habitat.
Taxi Boat
Did you know there was a taxi boat that will take you from Camana Bay to Kaibo or Rum Point? Well, there is and it's a great way to spend a morning, afternoon or even the whole day. You can try the famous 'Mud Slides" that everyone has told you so much about or relax in the sun, while enjoying a spot of lunch.
Sunset Sail
Yes another boat trip, it might be a novelty at first but one that never seems to wear off! There is something really special about chilling out on a Catamaran after work, while watching the sun go down on yet another beautiful day in paradise.

Sports/Activities
If you are new to Island or are just looking to make new friends, taking part in sporting activities is one of the best ways to expand your social circle. Grand Cayman is a very welcoming Island, but in order to make new friends, you will have to put yourself out there. There is no better way than taking up a new sport while improving your overall health and fitness in the process. There are tons to do on island, here are a few of the most popular;
Gaelic Football
I'm not going to lie, I am biased when it comes to Gaelic Football but I have met so many people who haven't played previously and they all love it! It is one of the largest team sports on Island and is made up of 12 teams, 6 ladies teams and 6 men's teams . There is a great social aspect to it too and if you're lucky enough to get time off from work, they even travel to the US for a weekend to take part in the US championship annually.
Running Club
There is a running club that leaves from outside World Gym every Wednesday evening at 6 pm. It caters for people of fitness levels ranging from beginners to marathon runners and is a great way to train for the many races that occur throughout the year.
Gym
There are so many gyms to choose from on Island and most offer a trial period, go check them out and see what works best for you.
Cayman is a very active island and the above is only a snippet of the sporty things on offer.. unless it's ice hockey or skiing you will more than likely find it here on island!

Volunteering
Stepping Stones is very active in the Cayman community and the whole office gets involved in voluntary work both in and out of office hours. Volunteering is a great way to get involved with the local community and to get a fuller picture of Cayman as a whole. Here are some examples of what the SteppingStones team are currently involved in. If you're not interested in any of the below, feel free to look into the many organizations on Island and see how you can help.
Beach Clean Ups
In 2018 SteppingStones took an Environmental Pledge to show solidarity in the fight against pollution. There are so many beautiful beaches on Island, it is our responsibility to help keep them clean and to protect the wildlife. Check out "Plastic Free Cayman" for more information on their up and coming Beach Clean Ups
Meals on Wheels
Every Wednesday members of the SteppingStones team take part in delivering meals to the elderly/ people in need. It's truly an eye opening experience and would recommend it to anyone
Dog Walking
This is one of my favorites, if you're like me and love all animals but are not in a place to have your own just yet, this is the perfect alternative. The Humane Society are always looking for dog walkers to bring one of their many dogs out for a walk. If you're feeling more adventurous you can take a dog to the beach for a day, or you can even foster one until it finds its forever home. A visit to the puppy room is highly recommended, just don't hold me accountable if you bring one home unplanned!
If you have yet to fulfill your dream of furthering your career in the Cayman Islands or are here and looking for your dream job, check out our website today for a list of our current jobs. We have over a 100 job vacancies at present, so apply today for a confidential conversation.
For those of you who have found your feet here in Cayman, what other activities would you recommend for those new to island? We would love to hear your suggestions!