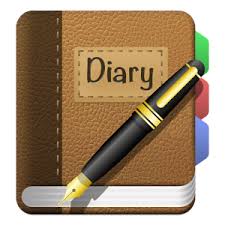 The Diary of a Recruiter – part 1
Having trawled through the internet looking for relevant and engaging ideas for my next blog, I have decided that rather than writing about interview tips (first rule always prepare), counter offers (the reasons you wanted to leave in the first place don't just magically disappear), or preparing your CV (not 9 pages please), I would go for a more personal approach this time. More of an exposé into the life of recruitment if you will, and specifically the life of SteppingStones.
In this new mini-series, we aim to give you a glimpse into our world – who we are, what we love to do, what we find challenging etc.
I then thought if I am going to make the rest of the team go through this, I better start with myself. So here it is……
How did you get into recruitment?
I graduated from University with a degree in English with professional & creative writing and was lucky enough to gain employment with a large commercial property firm in London, England where I worked as an HR Assistant. That was in 2007 and after 3 amazingly brilliant years, the economic downturn caught up with me and I was made redundant from my role. Armed with 3 years HR experience, I was fortunate enough to be given an opportunity to work for a boutique recruitment agency who I had previously been the client of in my HR role. Alongside the owner of the business we ran a successful permanent desk, and it was there my love for recruitment grew ?
What do you love about your job?
The clichéd statement that no two days are ever the same could not be more true when it comes to recruitment, and that is what I love! Variety keeps me completely engaged, but more than that the relationships I have built with the clients and the candidates I work with is a huge drive for me. That in addition to a healthy dose of pressure and an amazing team to work with, and you'll see there is a lot to love!
What do you dislike about your job?
Delivering bad news is never nice. The inevitable nature of what we do means that not every single candidate is going to be successful in being offered every single job. I really don't like hearing people be so disappointed.
How many years have you lived in Cayman for and why did you make the move?
I have been on the island for 7 years now, and have loved every single one of those years! I actually started visiting the island back in 2006 after my cousin moved here to work as a teacher. I pretty quickly fell in love with Cayman and used to return to my office in London, submit an annual leave request and book my next holiday over here! That happened 4 times and on my fourth visit over here in March 2011 I met with Milly Serpell, Managing Director of SteppingStones, and the rest is history ?
What are the major differences between recruiting in Cayman and recruiting in London?
There are so many differences – from the type of roles we work on, the fees involved, the volume of jobs and people, the immigration process etc. But I would have to say a stand-out difference to me is the idea of cold calling! In the UK, cold calling comes with all sorts of negative connotations and it is true that I have had my fair share of people put the phone down on me, exhausted by yet another 'sales' call. Here in Cayman, firstly the calls tend to be much warmer as you usually know the person on the other end of the phone, or at least have some kind of link to them. And secondly, even if you don't know them, and they have absolutely no interest in talking to you, they will normally have a quick chat and tell you to have a nice day!
What is life really like at SteppingStones?
What do you do in your spare time?
When I moved here 7 years ago the idea of sport made me feel nothing but anxiety, and the gym was just something I felt guilty about as I watched the money coming out of my account every month and never went. Now it's a bit of a different story! In my spare time I am an avid F45 gym-goer, I play Gaelic football and touch rugby, and in between all of that can be seen enjoying our beautiful beaches and selection of amazing bars and restaurants.
Stay tuned for The Diary of a Recruiter – part 2, coming soon……