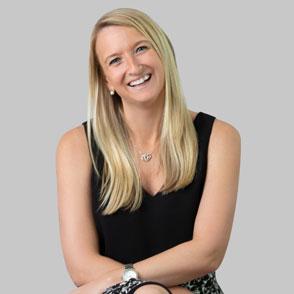 Rosie relocated from London to Cayman in 2011 and immediately joined the SteppingStones team. She holds her Bachelors degree from St. Mary's University College in English with Professional & Creative Writing and has her International Leadership & Management Qualification (ILM). Rosie has worked her way up through SteppingStones having started as a Staffing Coordinator and then being promoted to Recruitment Manager in July 2016.
In addition to managing her team, Rosie continues to have a hands-on approach to running a recruitment desk and specialises in Executive and C-Suite level roles. Rosie's passion for people is her driving force.Her awareness and knowledge of the local and international market, in addition to her commitment to clients and candidates alike, mean that she is always ready for the next challenge.
When she is not working, Rosie can be found spending time with her family out and about around the Island. She considers herself to be SteppingStones's biggest fan and loves being a part of the Investors in People Platinum winning team.
Don't believe us?
Believe them.
We would love to meet you